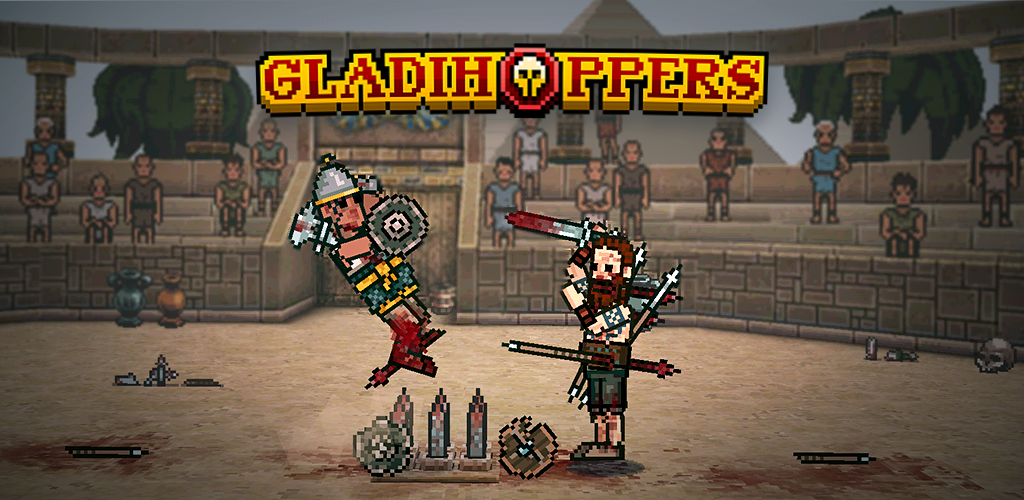 Gladihoppers
Comments
Log in with itch.io to leave a comment.
I can't seem to find the pinned comment in discord for the special names. Can anyone help me?
thank you for making this great game!
Hello, when are you updating the pc version of the game, its awesome i already have done both of the endings
I like your games <3

Please add Russian Язык :)
just wonering what game engine did you use to make this?
This game is so fun...only issue i had was beating the campaign 3 times to try different weapons on arcade mode. Stealing equipment is OP but maybe that makes it more fun.
Thanks! Haha, yeah I agree the Career mode gets easy after a certain point, but a lot of people think it's too difficult so I'm not sure what to do about it. xD
interesting. I was wondering about that looking at your update notes. Oh well lol. Btw I thuroughly enjoy your vlogs.
Been playing this allot on Android. What's up with the spear though? Seems like complete trash? I stole it from someone then got wrecked by the next guy with a decent weapon.
Yeah, it's not supposed to be in the Career mode yet, but due to a bug it is. I will update the game soon and fix.